From Saint Basil's Cathedral to Kizhi Island, you don't want to miss many spectacular zones in this life. Russia is the tenth most visited country in Europe, and its rich history and famous art and architecture is a big reason for that.
We walk you through all the existing Russian visas on this web page, including the details to help you apply easier and faster.
Russian visa types
Entire Russian visas are provided by the General Administration of Immigration (GUVM). According to the purpose and duration of the visit, various types of Russian visas can be issued. The duration of the Russian visa is usually between 30 and 90 days, but many can be extended. The following types of visas are called Russian entry visas.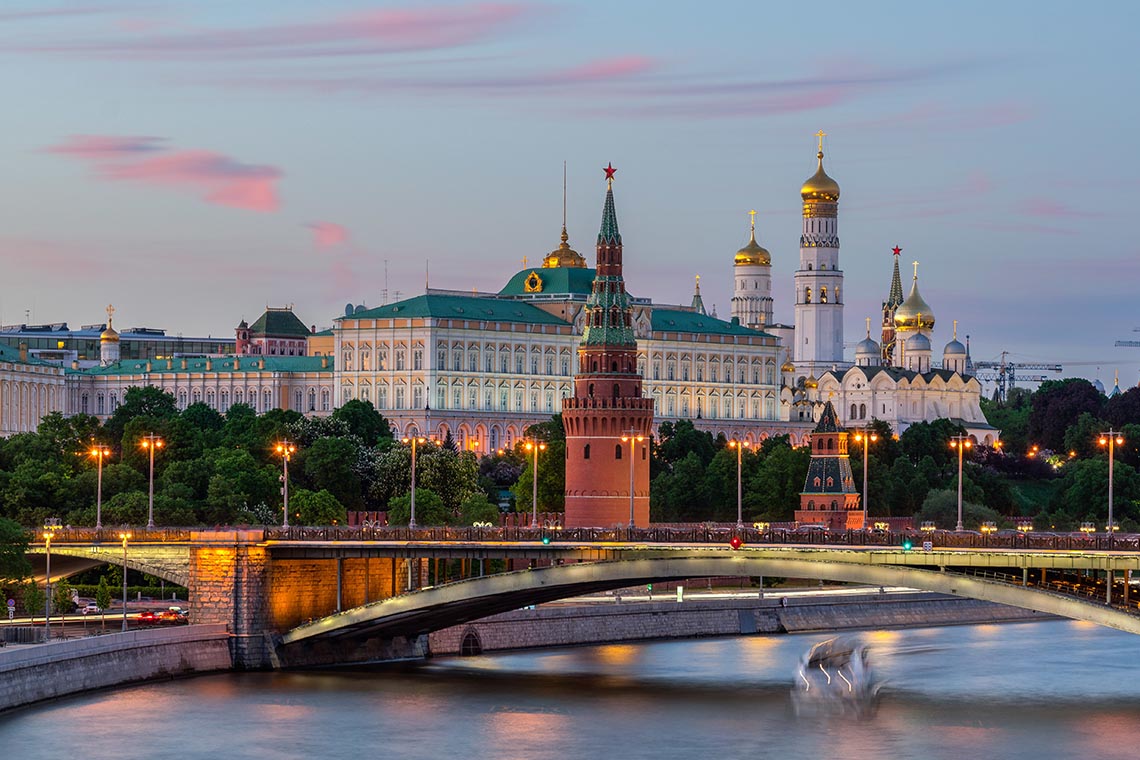 Russia visitor visa
Thie visa is for people who want to visit Russia for a short time. There are some subcategories that you can see below. You need to apply for the one that is appropriate for the purpose of your visit.
Russian tourist visa
A tourist visa is a standard visa that permits entry as a tourist. This visa is valid for thirty days after arrival and cannot be updated. To obtain a tourist visa, you must confirm accommodation during your stay in Russia.
Russian business visa
A business visa is suitable for people who want to visit the country on official or private matters. The standard business visa is lawful for 90 days. There is also a multi-Russian business visa valid for one year and allows multiple entries into Russia.
The business visa can be renewed after it expires. Still, it must be done through the organization that provides the invitation for your business visa. Business visas can also be used for business visits, such as participating in auctions and other activities.
Russian private visa
This is a Russian visa, valid for the next 90 days, and it's only accessible when invited by a friend or relative living in Russia.
Russian Visa-Humanitarian
This is a visa valid for a maximum of one year, allowing multiple entries to enter Russia for any of the following purposes:
Cultural
Scientific
Political
Sports
Religious
Charity
Humanitarian aid
Russia student visa
When foreign nationals want to continue their education in Russia, they need to apply for a student visa.
Russian work/employment visa
A Russia work visa is a 90-day Russian visa that can be extended and is only based on a work invitation from a Russian company.
Russian student visa
This is a 90-day Russian visa, which can be extended based only on student invitations from Russian colleges or universities.
Russian High-Quality Immigration Visa (Highly Skilled)
This is a particular type of visa for jobs in qualified occupations with an annual salary of more than R1 million. A high-quality immigration visa is valid for three years, with a temporary residence permit and dependents permission, including spouses, children, and parents.
Russian citizen family member visa
This is a Russian visa for the spouse of a Russian citizen, children under 18 years of age, and disabled children. If relatives of Russian citizens sign a visa application, they are entitled to a family member visa form. The visa is valid for three months.
Russian transit visa
If you want to travel through Russia through a Russian airport or train, you need a Russian transit visa. The transit visa is generally valid for up to three days of air travel and ten days of train travel.
Suppose you stay in the transit area to board transit within 24 hours of arrival. In that case, you generally do not need a Russian transit visa. Instead, check with your desired airline to see if you need a transit visa.
Russian visa for particular purposes
This visa is lawful for the next 30 days, allowing you to participate in special events held in Russia.
Russian Visa for Visiting Family and Friends
For third-country nationals to visit family and friends in the Russian Federation, please refer to the private visa category.
The application must be supported by a personal invitation from a family member or friend in Russia. The maximum validity period of a private visa is 90 days.
Russian visas for cultural, sports and conference purposes
Foreign tourists must obtain entry visas to enter Russia to participate in cultural or sports activities. For sports, cultural, scientific, religious, charitable, or humanitarian purposes, humanitarian visas are issued in single or double entry.
The official invitation letter provided by the Russian host is mandatory. A multiple entry visa can be issued for 13 years, but it does not mean a long-term residence permit.
Russian short-term education and internship visa
Foreign tourists visiting Russia for short-term education or training can obtain a short-term student or work visa valid for up to 90 days. A formal invitation letter from a future employer or educational institution in Russia must be provided to apply for this type of visa.
D visa (extended stay)
The long-term visa grants the holder the right to visit Russia for up to 90 days. International students who wish to study in Russian educational institutions must obtain student visas. This visa can be granted for up to one year and allows multiple entries.
Still, a residence permit must be applied for extended stays. The acceptance letter from a Russian higher education institution is one of the requirements for applying for a student visa. Third-country individuals who wish to reside and work in Russia must apply for a work visa for a certain period.
With the approval of the Ministry of the Interior, experts, artists, or academics can obtain work visas. However, foreigners wishing to extend their stay in Russia must apply for a residence permit from the relevant government agency before their visa expires.
Russia humanitarian visa or refugee visa
The people who become refugees and ask for asylum in Russia need to apply for a Humanitarian visa.
You might also need to apply for a refugee visa.
Russia Restricted Areas
Currently, 18 areas in Russia contain restricted foreign regions. They are as follows:
Kamchatka region
Primor
Krasnoyarsk region
Orenburg region
Nizhny Novgorod region (transit travel permit)
Republic of Mordovia
Murmansk and Karelia region
Arkhangelsk and Komi Republic
Sverdlovsk Region
Chelyabinsk Region
Leningrad Region
Moscow Region
Kaliningrad Region
Volgograd Region
Astrakhan Region
Chukotka Autonomous Region
Yamaloneets Autonomous Region
Republic of North Ossetia
Russia visa eligibility
The eligibility criteria differ for different types of Russian visas. Therefore, you can visit the details by going to that specific visa's webpage at the left sidebar and know more about it.
Russia visa requirements
You must apply through your country of origin or the visa of the Russian embassy. Unfortunately, you can't apply for a visa within Russia or at the Russian border.
Except for tourist visas and transit visas, all types of visas require an invitation from the GUVM branch in your area. This can be obtained through your visa sponsor (a resident organisation or a person who invites you to Russia).
You must provide a travel confirmation document stamped by your travel agency or hotel for a tourist visa. This confirms that you have accommodation during your trip.
To apply for a visa, fill out the visa application form online or at the Russian embassy. The English version of this form is available here.
You must also show the following required documents:
 Passport copy
 Passport photo, taken in less than six months
 Visa fee
 Invitation from the corresponding GUVM branch (if applicable)
 Medical insurance
 Proof of no HIV infection (if staying more than 90 days)
 You may also need to provide a bank statement to show proof of funds during the visit
Some countries now require applicants to go to the Russian Embassy for a biometric scan in person. Russian visa processing time is not long, it can be as short as two days, but it is better to apply a few weeks in advance.
General Russia visa requirements for applying
The requirements for a tourist visa for the Russian Federation are detailed below. Please note that the required documents may vary depending on the duration and purpose of your stay, as well as the category of your visa. The office consistently maintains whatever authority is needed to demand extra records.
Identification, or travel record with no less than two clear pages, substantial for no less than a half year and no less than 90 days after the finish of the excursion. A copy of the first page, including personal data and previous visa (if obtained).
A finalised and signed visa application form, together with two biometric photos not older than six months.
Travel certificate with a confirmed round-trip ticket.
Bank account details, showing that the passenger can provide sufficient funds for their trip.
The professional proof is provided in certification documents through employer letter, student ID, registration document, or pension fund certificate.
Provide accommodation details through the invitation letter or the hotel reservation certificate during your stay
Travel medical insurance documents, valid in Russia for the entire stay
Depending on your working situation, you may need to attach certain documents to attach your application.
How to apply for a Russian visa
Print your Russian visa invitation letter (obtained in step 1 via the online business or tourist visa form). If you are an EU citizen and only travel to St. Petersburg, you may be eligible for a visa.
Print out the Russian visa application form and write down your number (you got it through Visa.kdmid.ru in Step 2)
Apply according to the authorised visa centre of the country/region in the United States, Europe, Asia, United Kingdom (Scotland), Australia (see list of all Russian visa centres). If you cannot find a visa centre in your country, you may need to apply directly through the Russian consulate. In this case, you can find the suitable one on our Russian global consulate page.
After submitting your visa application, you will get a Russian visa within 3-14 days (depending on your paid fees).
Russia visa processing time
The whole process takes approximately:
One day (investigation)
One day (if you submit the application in person and queue at the consulate)
1 hour to 15 business days (depending on your type of visa and the fees that pay)
Let's recap!
Why not apply for a Russian visa if you are willing to visit one of the largest and most beautiful countries in the world? There are multiple types of Russian visas you can apply for.
If you are determined to visit Russia for different reasons, see the details of every visa on the left sidebar to see which visa suits your condition the best.